Thank you to the members of Sauk Valley bank who came and presented to our 5th graders the "Sauk Valley saves" program. We are grateful for this important lesson for our students!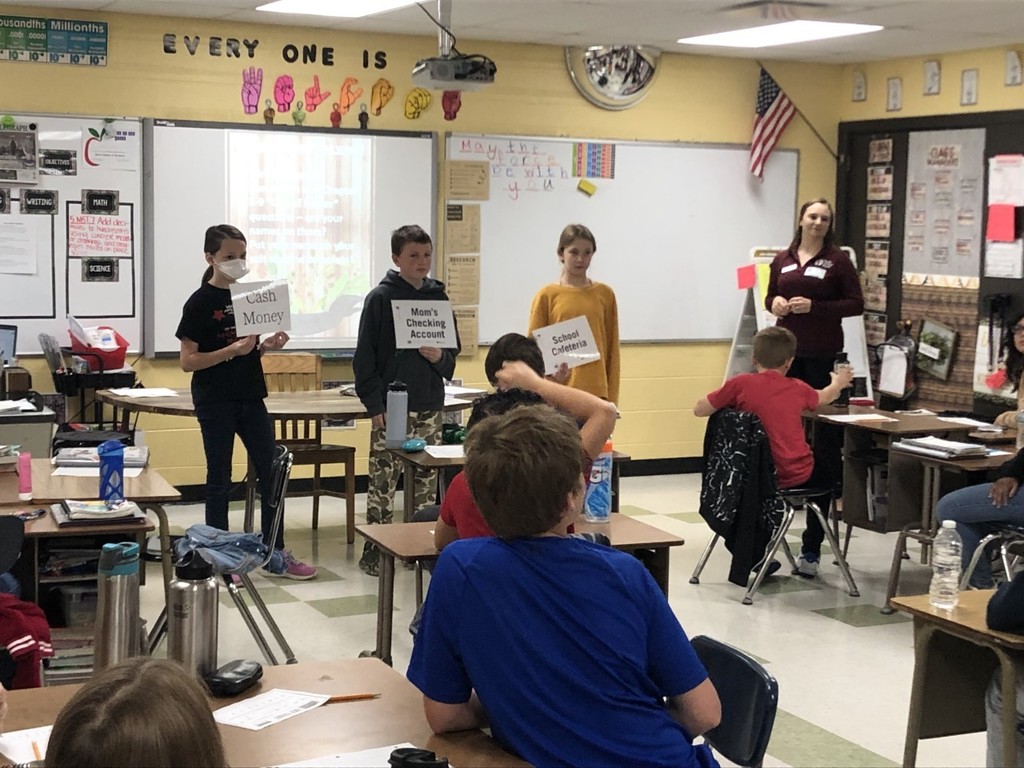 Earlier this afternoon, an Illinois Central School Bus was involved in an accident on Route 2 between Oregon and Byron. We want to confirm that NO DPS #170 students were on the bus at the time of the accident. We are awaiting additional information from law enforcement. There are delays in bussing this afternoon due to the closure of Route 2.

Battle of the Books is this Thursday at 6:00 p.m. Spectators are welcome. Good luck to all of our teams!

Rain couldn't stop the fun and learning at Ag Day today. A big thank you to Mrs. Pratt, our dedicated 5th grade teachers, and all the volunteers who made this day for students possible!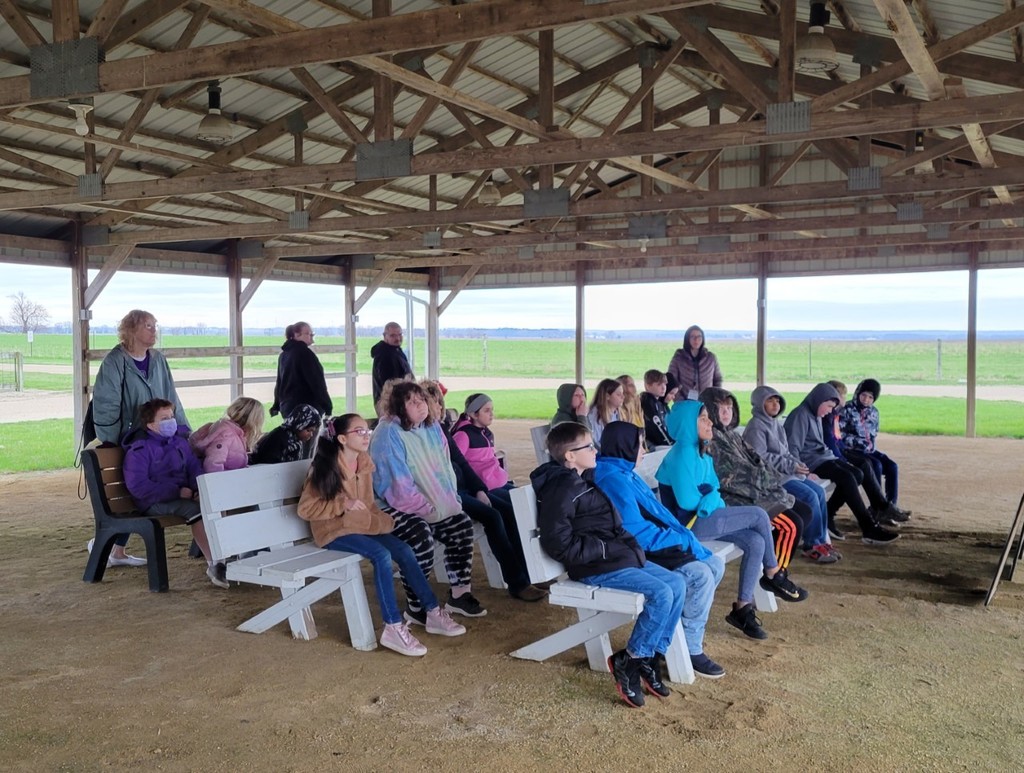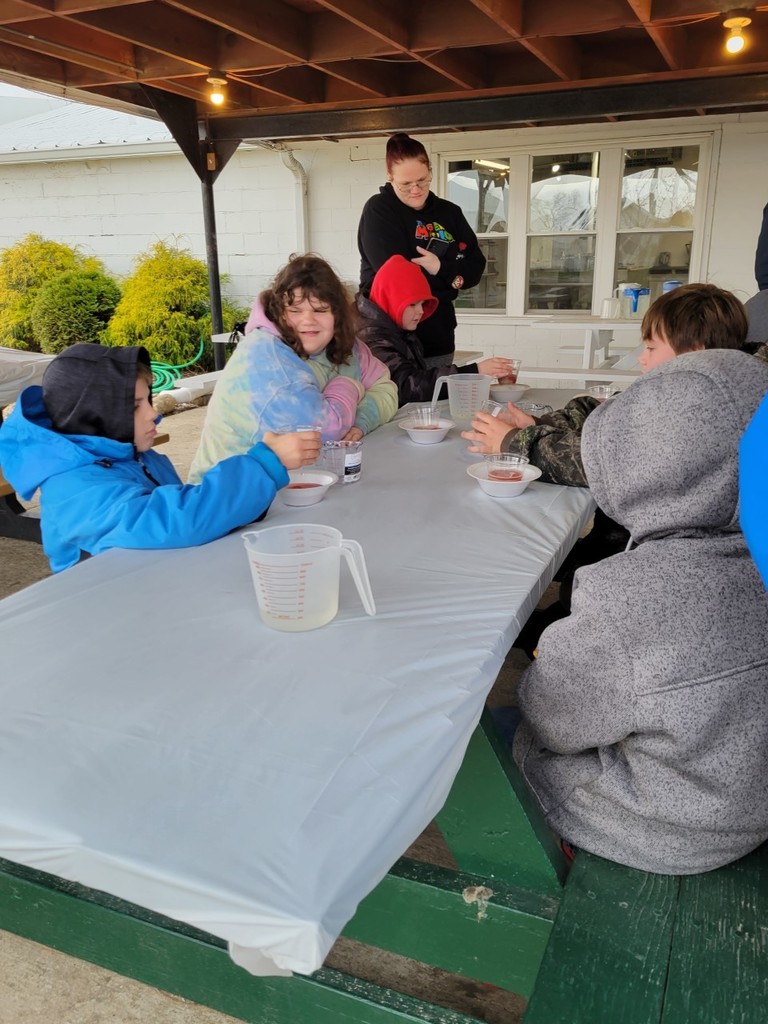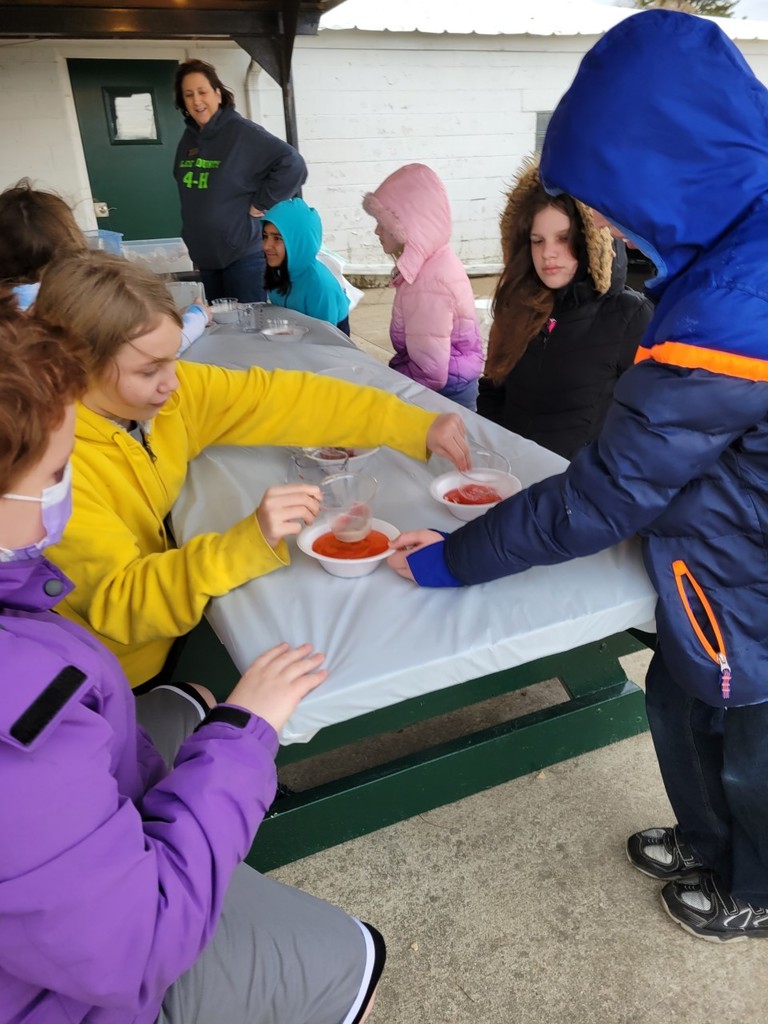 Please see the link from our friends at Sauk Valley Community College about college for kids this summer! svcc.edu/cfk

4/14/22 Dear Families and Staff: This letter is to inform you that 1 individual at Madison School has tested positive for COVID-19. We are coordinating our efforts with the Lee County Health Department to promptly identify and monitor individuals who have tested positive for COVID-19 or who have covid-like symptoms to prevent further spread within our school and community. The health and safety of Madison School students and staff are our highest priority, and we recognize the uncertainty and concern regarding the coronavirus (COVID-19) pandemic. We are following guidance from the Centers for Disease Control and Prevention (CDC) as well as the state and local health departments for best practices and procedures to protect everyone's health. To prevent further spread of the disease, Dixon Public Schools are taking the following steps: • Ongoing monitoring of students and staff for signs and symptoms of illness and evaluation of illness reports to promptly identify possible outbreaks. • Conducting a deep clean and disinfection of all areas daily and additional attention to the areas impacted by potential exposure to the COVID-19 virus. • Continuing social distancing when possible and frequent hand washing practices during the school day. We will continue to enforce safe practices to prevent, promptly identify, and respond to potential COVID cases, as follows: • Students and staff who are ill with COVID-like symptoms will promptly be placed in a separate supervised area away from others until they can be sent home. • Face masks are optional for students and staff. • We are continuously sanitizing high-touch surfaces including door handles, stair rails, sink faucets, etc. • We are teaching students the importance of social distancing when possible, and proper handwashing: o Students are discouraged from sharing personal items, e.g., water bottles. o Students are learning new ways to greet each other without touching. o Students are reminded to avoid touching their eyes, nose and mouth, and to cover coughs and sneezes. o Students will be taught to wash their hands frequently and properly, following CDC guidelines on handwashing. • As we receive more information from the Department of Public Health and other entities, we will implement additional recommendations and guidelines. As always, everyone should monitor their health and stay at home if they develop symptoms . Sick persons should contact their health care provider to determine if testing is needed. Anyone who develops severe symptoms should seek medical care immediately. We are committed to providing your child and our staff with a safe and healthy environment. Thank you for your understanding and ongoing cooperation with our COVID prevention policies and procedures as we work to help protect your children, your families, and our staff and their families. For any questions or concerns, please contact Madison School at (815) 934-9662 or Sherry Hafer, District Nurse, at (815) 285-8630. Sincerely, Margo Empen Superintendent

The K-Kids are posting inspirational signs for IAR testing to encourage Madison 4th & 5th graders to do well this week and next. K-Kids plan on posting over 100 signs, post-its and bookmarks to get kids motivated. Do your best on the test!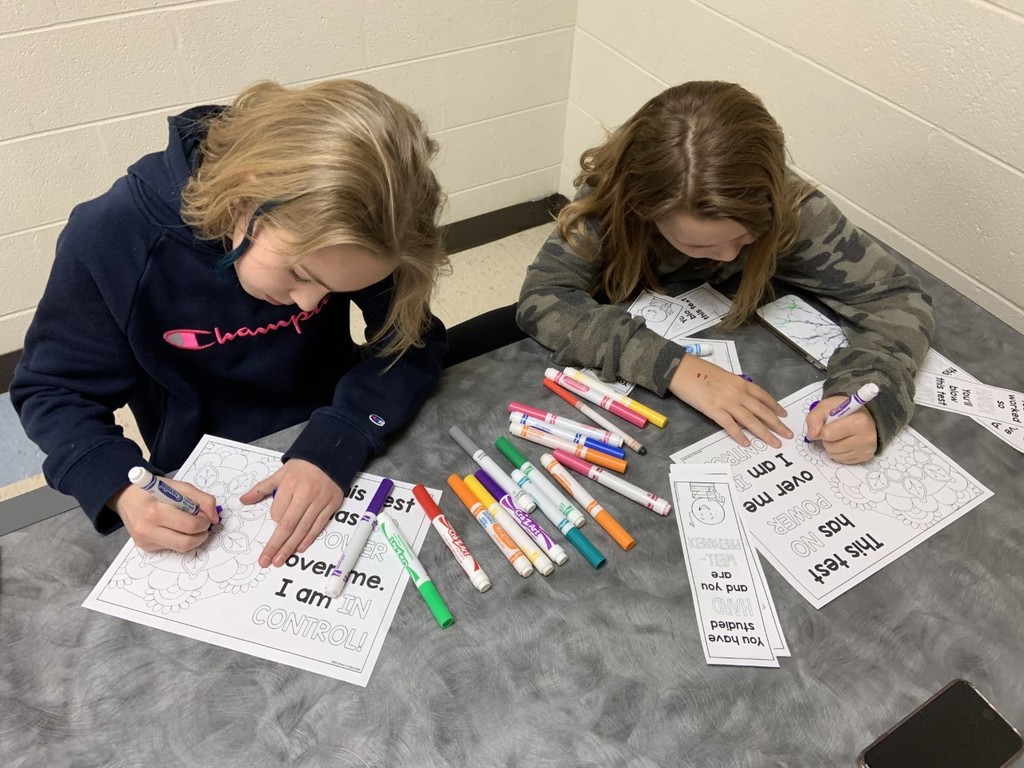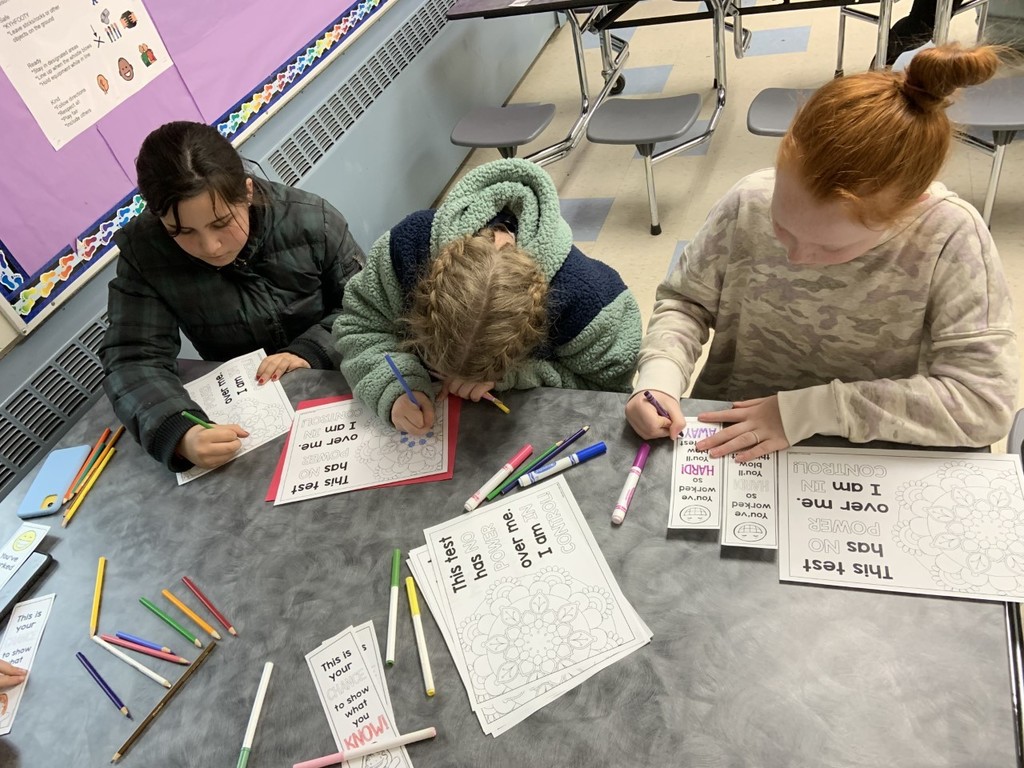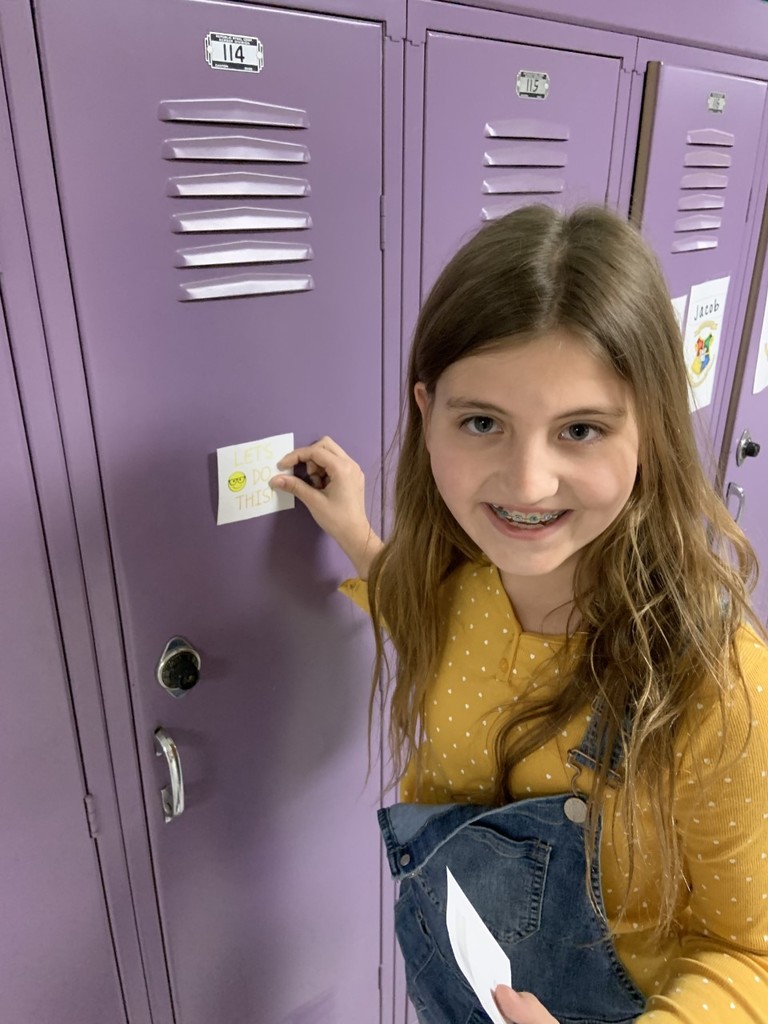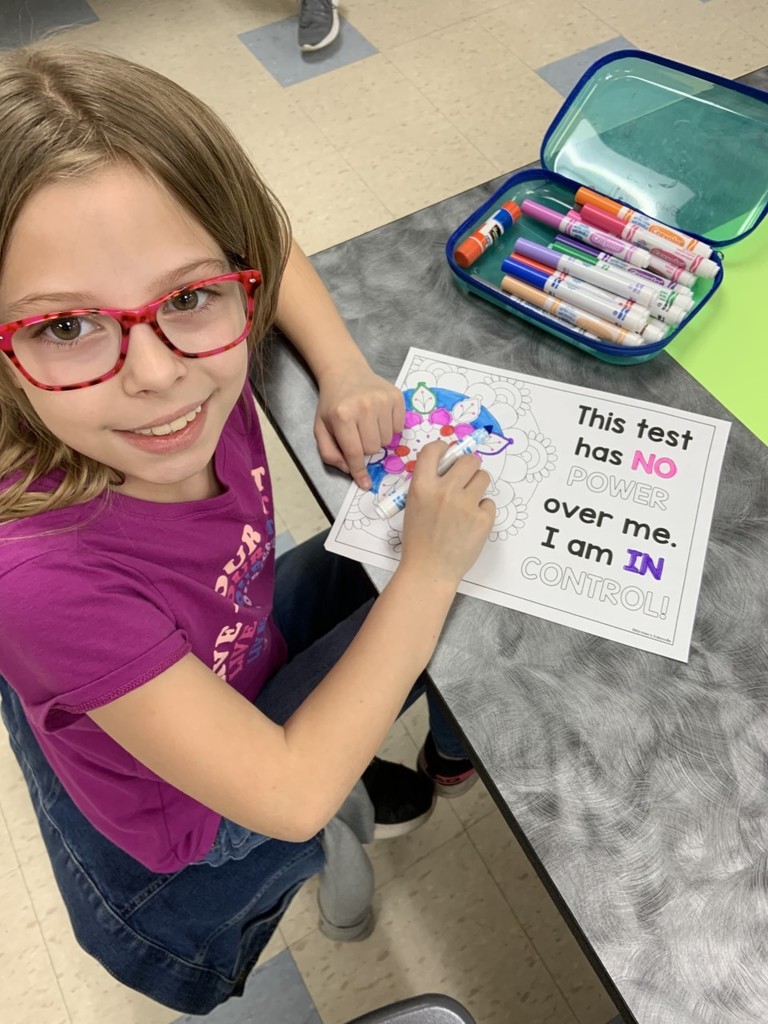 Congratulations to Lily H., the winner of our 5 Essentials drawing and our 5 pound chocolate bar! Don't eat it all at once! :)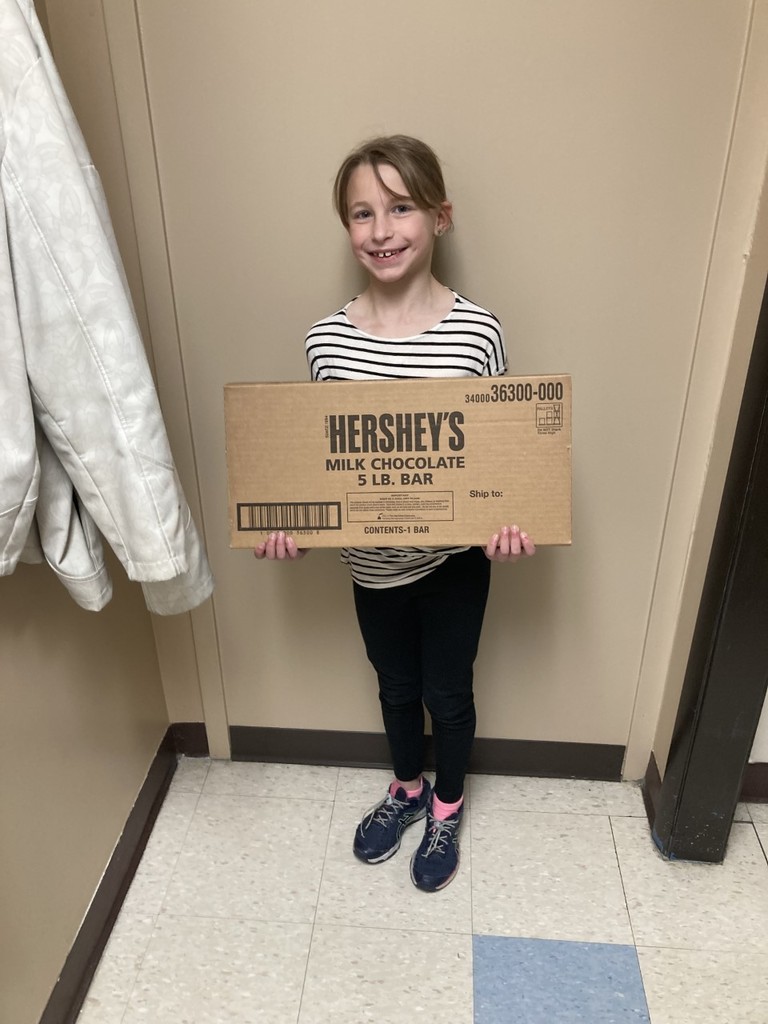 Ms. Sherlock's 5th grade class practicing coordinate graphing with a fun round of Battleship!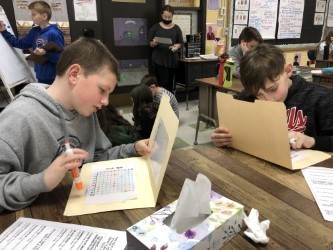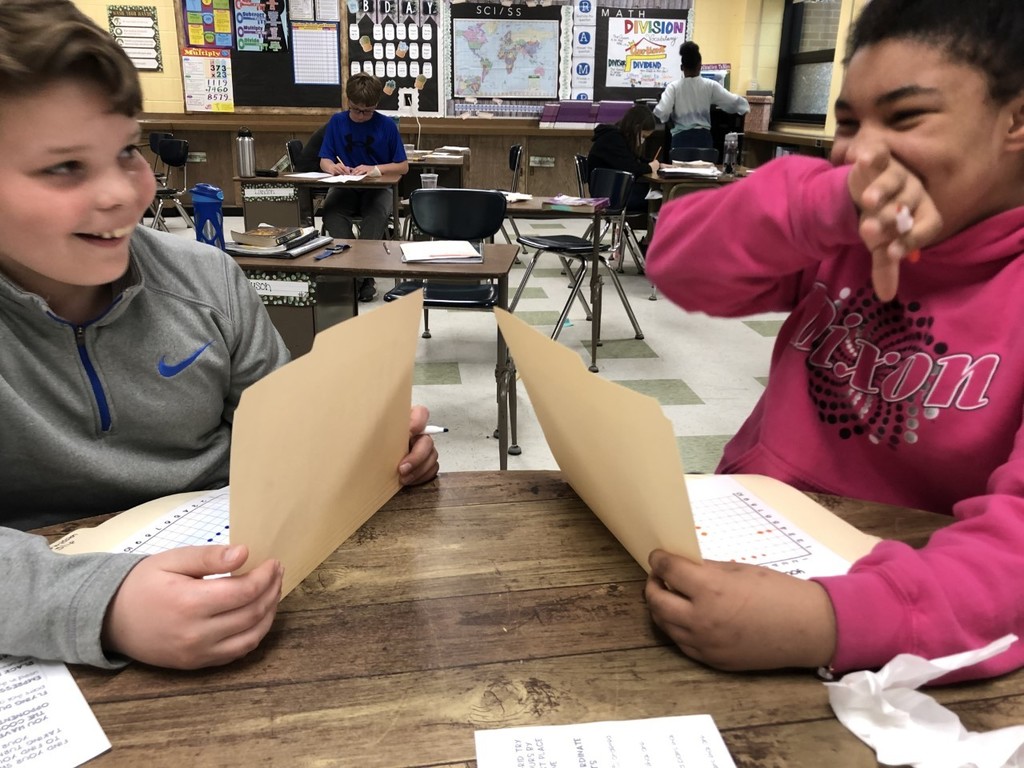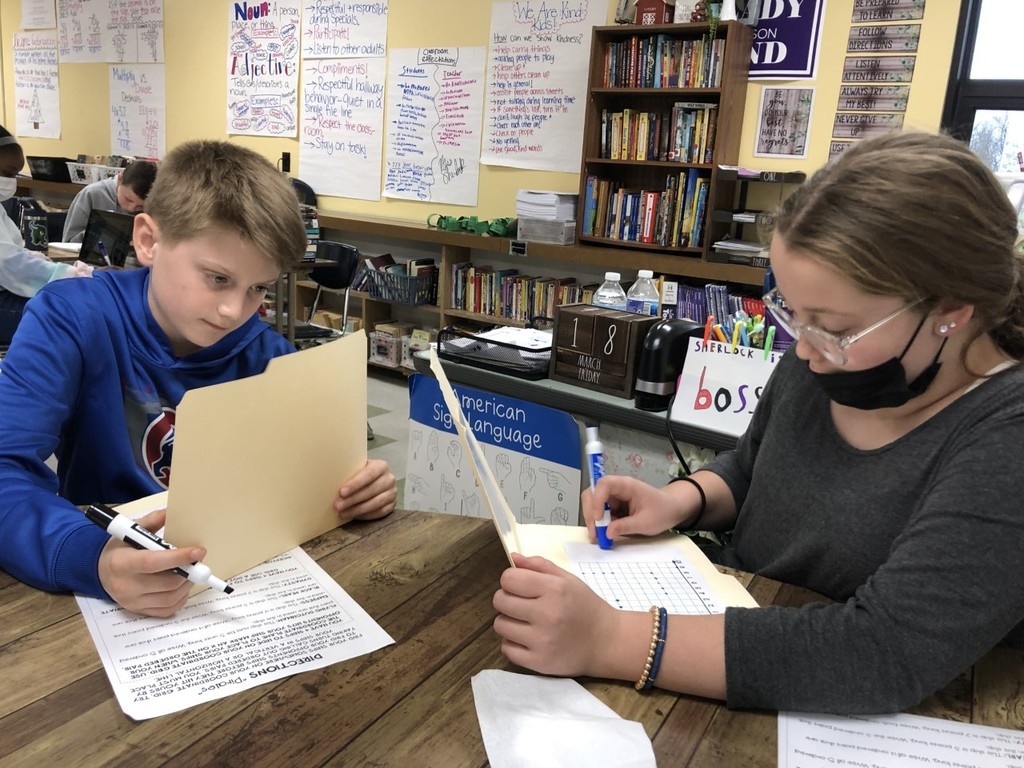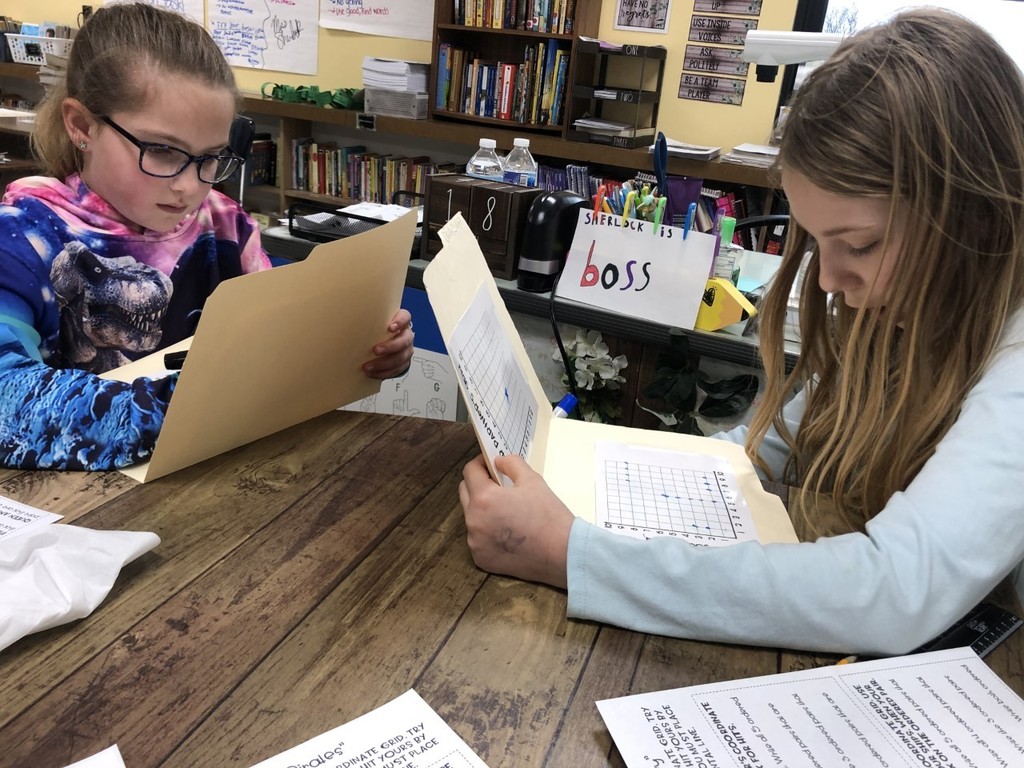 3/21/22 Dear Families and Staff: This letter is to inform you that 1 individual at Madison School has tested positive for COVID-19. We are coordinating our efforts with the Lee County Health Department to promptly identify and monitor individuals who have tested positive for COVID-19 or who have covid-like symptoms to prevent further spread within our school and community. The health and safety of Madison School students and staff are our highest priority, and we recognize the uncertainty and concern regarding the coronavirus (COVID-19) pandemic. We are following guidance from the Centers for Disease Control and Prevention (CDC) as well as the state and local health departments for best practices and procedures to protect everyone's health. To prevent further spread of the disease, Dixon Public Schools are taking the following steps: • Ongoing monitoring of students and staff for signs and symptoms of illness and evaluation of illness reports to promptly identify possible outbreaks. • Conducting a deep clean and disinfection of all areas daily and additional attention to the areas impacted by potential exposure to the COVID-19 virus. • Continuing social distancing when possible and frequent hand washing practices during the school day. We will continue to enforce safe practices to prevent, promptly identify, and respond to potential COVID cases, as follows: • Students and staff who are ill with COVID-like symptoms will promptly be placed in a separate supervised area away from others until they can be sent home. • Face masks are optional for students and staff. • We are continuously sanitizing high-touch surfaces including door handles, stair rails, sink faucets, etc. • We are teaching students the importance of social distancing when possible, and proper handwashing: o Students are discouraged from sharing personal items, e.g., water bottles. o Students are learning new ways to greet each other without touching. o Students are reminded to avoid touching their eyes, nose and mouth, and to cover coughs and sneezes. o Students will be taught to wash their hands frequently and properly, following CDC guidelines on handwashing. • As we receive more information from the Department of Public Health and other entities, we will implement additional recommendations and guidelines. As always, everyone should monitor their health and stay at home if they develop symptoms . Sick persons should contact their health care provider to determine if testing is needed. Anyone who develops severe symptoms should seek medical care immediately. We are committed to providing your child and our staff with a safe and healthy environment. Thank you for your understanding and ongoing cooperation with our COVID prevention policies and procedures as we work to help protect your children, your families, and our staff and their families. For any questions or concerns, please contact Madison School at (815) 934-9662 or Sherry Hafer, District Nurse, at (815) 285-8630. Sincerely, Margo Empen Superintendent

Congratulations to DHS' Group Interpretation team on being awarded All Cast at sectionals! #GoPurple #AwesomeCast #SoProudofYou

Congratulations to DHS' Group Interpretation team at sectionals today. You were awesome and we are so proud of you! #GoPurple. #BreakALeg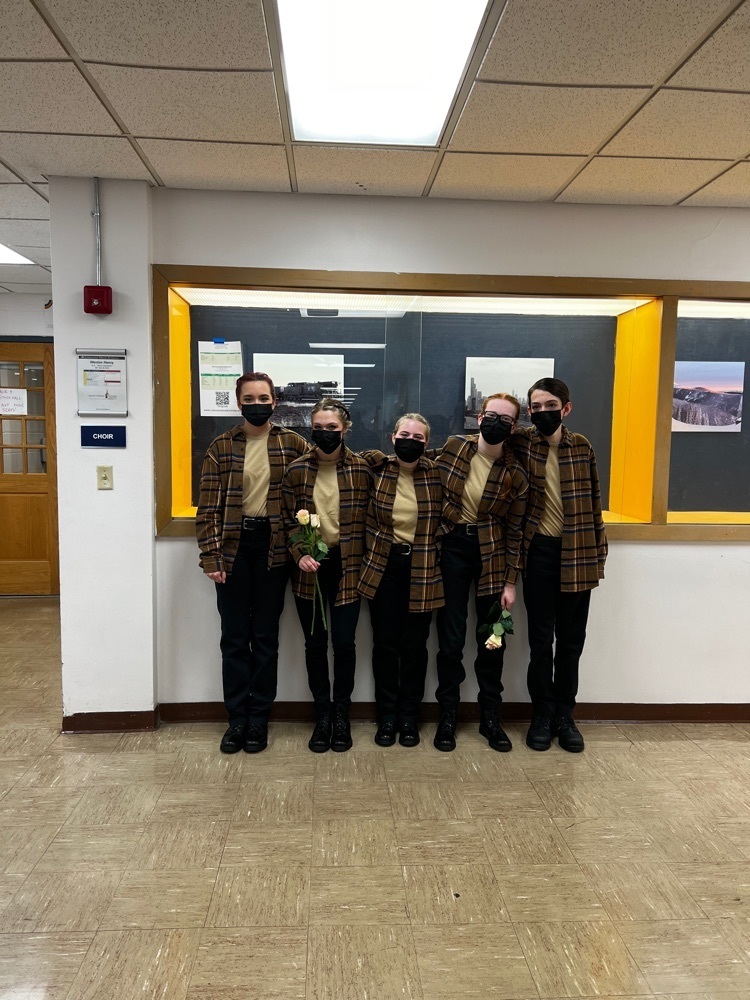 Isabella G. and Hayden S speaking at Dixon Rotary today. #GoPurple #SuperStudents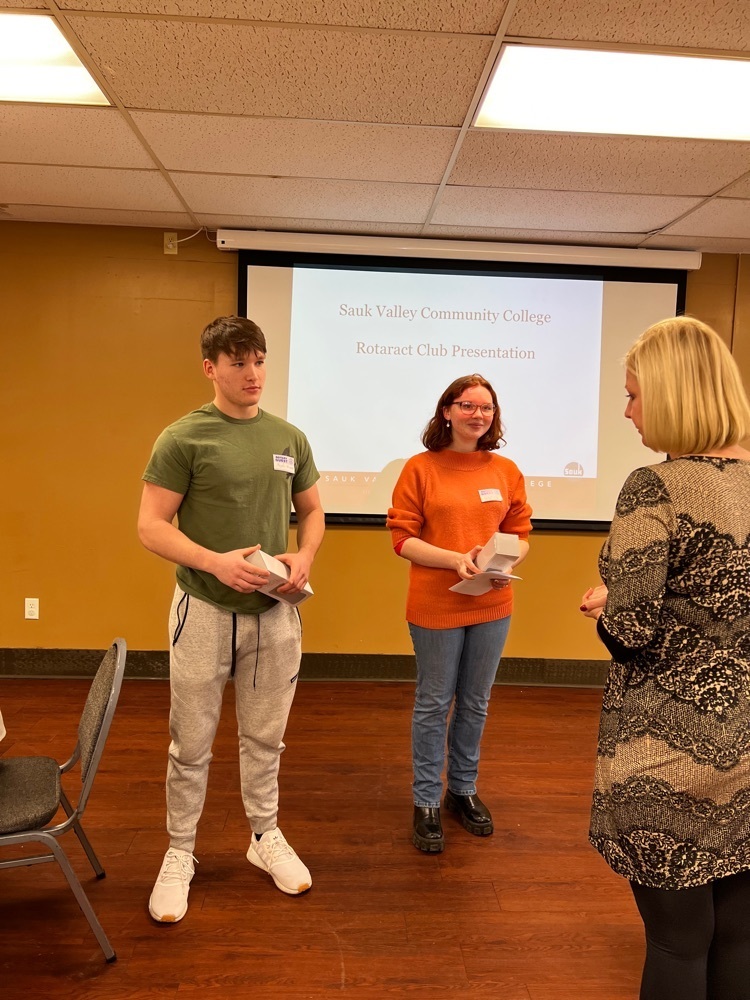 Congratulations to our DHS Group Interpretation team on "Come From Away." Their performance was riveting and showcased their incredible talent. Good luck at Sectionals in Sterling. #GoPurple #GITalent

Congratulations to our DHS Group Interpretation team on "Come From Away." Their performance was riveting and showcased their incredible talent. Good luck at Sectionals in Sterling. #GoPurple #GITalent

The 5Essentials Survey closes on Friday! Parents, it's not too late to take a survey for each building you have a child in. Our goal is 50% for each building and we are getting close. Here are the parent response rates for schools in Dixon USD 170: Dixon High School: 25% Jefferson School: 45% Madison School: 33% Reagan Middle School: 21% Washington School: 45% We use your responses in drafting our School & District Improvement Plans and setting goals for Administrators. #GoPurple #ThankYouParents



3/1/22 Dear Families and Staff: This letter is to inform you that 1 individual at Madison School has tested positive for COVID-19. We are coordinating our efforts with the Lee County Health Department to promptly identify and monitor individuals who have tested positive for COVID-19 or who have covid-like symptoms to prevent further spread within our school and community. The health and safety of Madison School students and staff are our highest priority, and we recognize the uncertainty and concern regarding the coronavirus (COVID-19) pandemic. We are following guidance from the Centers for Disease Control and Prevention (CDC) as well as the state and local health departments for best practices and procedures to protect everyone's health. To prevent further spread of the disease, Dixon Public Schools are taking the following steps: • Ongoing monitoring of students and staff for signs and symptoms of illness and evaluation of illness reports to promptly identify possible outbreaks. • Conducting a deep clean and disinfection of all areas daily and additional attention to the areas impacted by potential exposure to the COVID-19 virus. • Continuing social distancing when possible and frequent hand washing practices during the school day. We will continue to enforce safe practices to prevent, promptly identify, and respond to potential COVID cases, as follows: • Students and staff who are ill with COVID-like symptoms will promptly be placed in a separate supervised area away from others until they can be sent home. • Face masks are optional for students and staff. • We are continuously sanitizing high-touch surfaces including door handles, stair rails, sink faucets, etc. • We are teaching students the importance of social distancing when possible, and proper handwashing: o Students are discouraged from sharing personal items, e.g., water bottles. o Students are learning new ways to greet each other without touching. o Students are reminded to avoid touching their eyes, nose and mouth, and to cover coughs and sneezes. o Students will be taught to wash their hands frequently and properly, following CDC guidelines on handwashing. • As we receive more information from the Department of Public Health and other entities, we will implement additional recommendations and guidelines. As always, everyone should monitor their health and stay at home if they develop symptoms . Sick persons should contact their health care provider to determine if testing is needed. Anyone who develops severe symptoms should seek medical care immediately. We are committed to providing your child and our staff with a safe and healthy environment. Thank you for your understanding and ongoing cooperation with our COVID prevention policies and procedures as we work to help protect your children, your families, and our staff and their families. For any questions or concerns, please contact Madison School at (815) 934-9662 or Sherry Hafer, District Nurse, at (815) 285-8630. Sincerely, Margo Empen Superintendent

Parents & Guardians: March 11 is the final day for the 5Essentials Survey. Below are the percentages for each building. You can take a survey for EACH building you have a student in. For each survey you complete, you can turn in a slip for the $50 gift card. Our goal districtwide is 50% for EACH building. Go to
www.dps170.org
to find the survey and the participation slip to be entered for the gift card. Here are the parent response rates for schools in Dixon USD 170: Dixon High School: 21% Jefferson Elem School: 34% Madison Elem School: 28% Reagan Middle School: 20% Washington Elem School: 43%