The Illinois Retired Teachers Association Foundation (IRTAF) awards $36,500 in grant money to teacher Jennifer Freeman to fund an indoor garden. This will help teach agriculture, science, responsibility and healthy eating.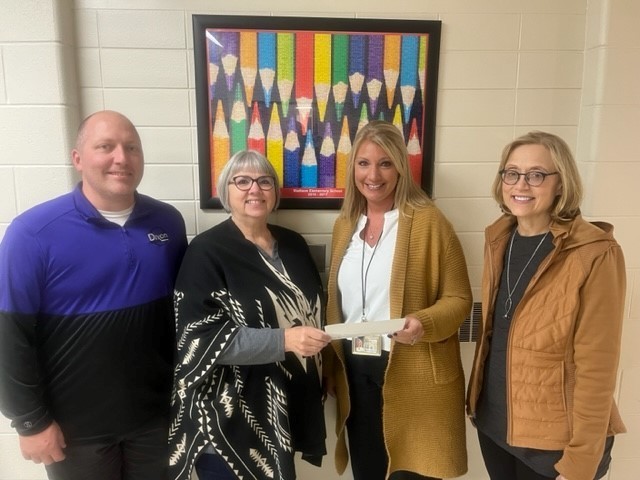 Grant and Harvest represent DHS at Dixon Rotary today. #GoPurple #SuperStudents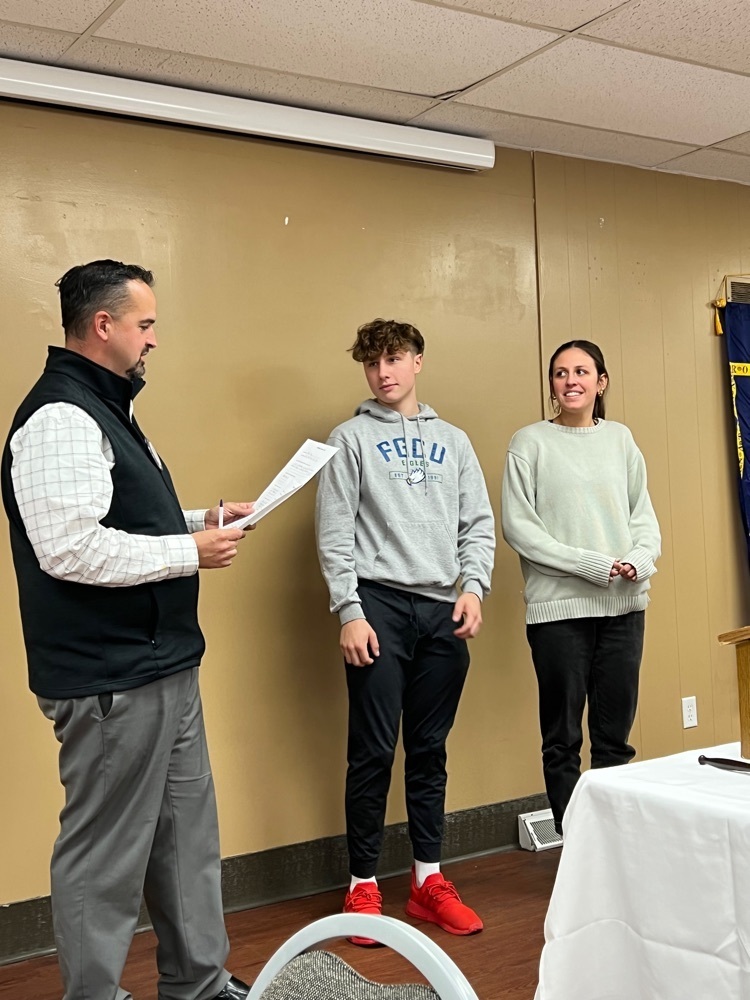 The newly elected K-Kids President, Parker K. and Vice President, Josephine R. pose with the scarecrow they made for the Dixon scarecrow festival.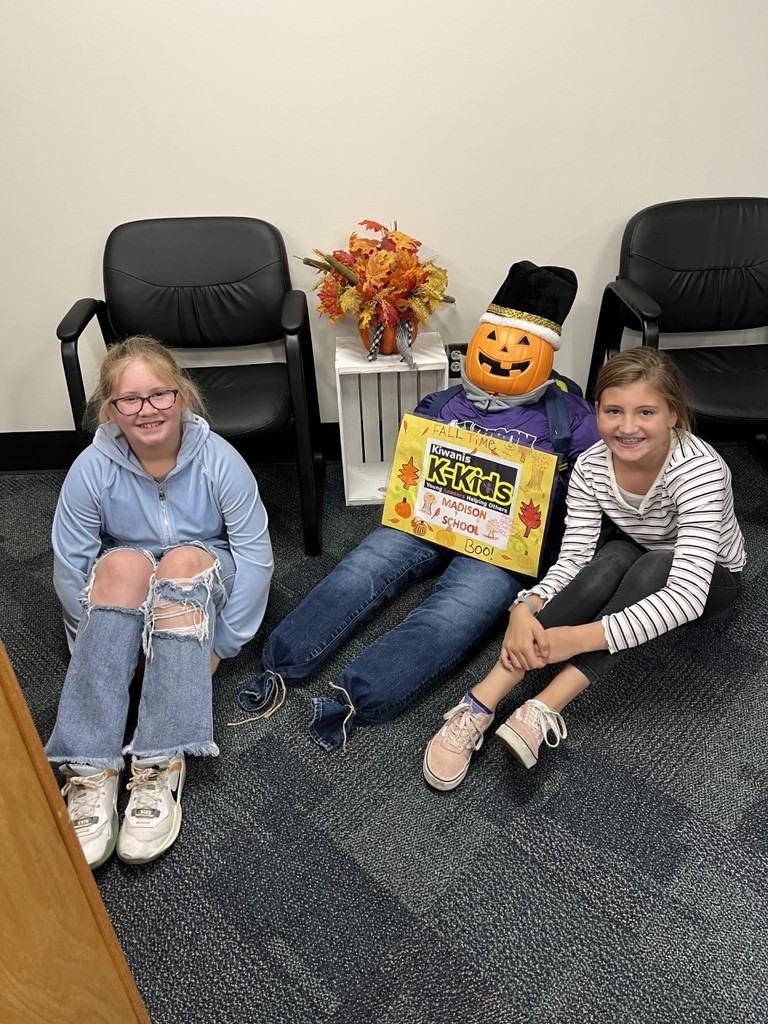 Younger children are not allowed to attend class parties. We appreciate your cooperation with this as we focus on creating a great experience for our 4th and 5th grade students. Thank you!

Student costumes need to be appropriate for the school setting. Weapons of any kind or fake blood are not allowed. Face painting or spray painting hair is also not allowed. We greatly appreciate your cooperation with this.

Our Halloween parties will be Mon., 10/31 at 1:00 p.m. We hope you're able to attend! Pre-registration is highly recommended to avoid long lines. Bring your driver's license by the school any time and have a name tag printed. All guests will need ID's scanned for admittance.

Congrats to Mrs. Bushman's class and Mrs. McPhillip's class for having the best attendance for the month of September. Both classes are excited to have earned a hat day.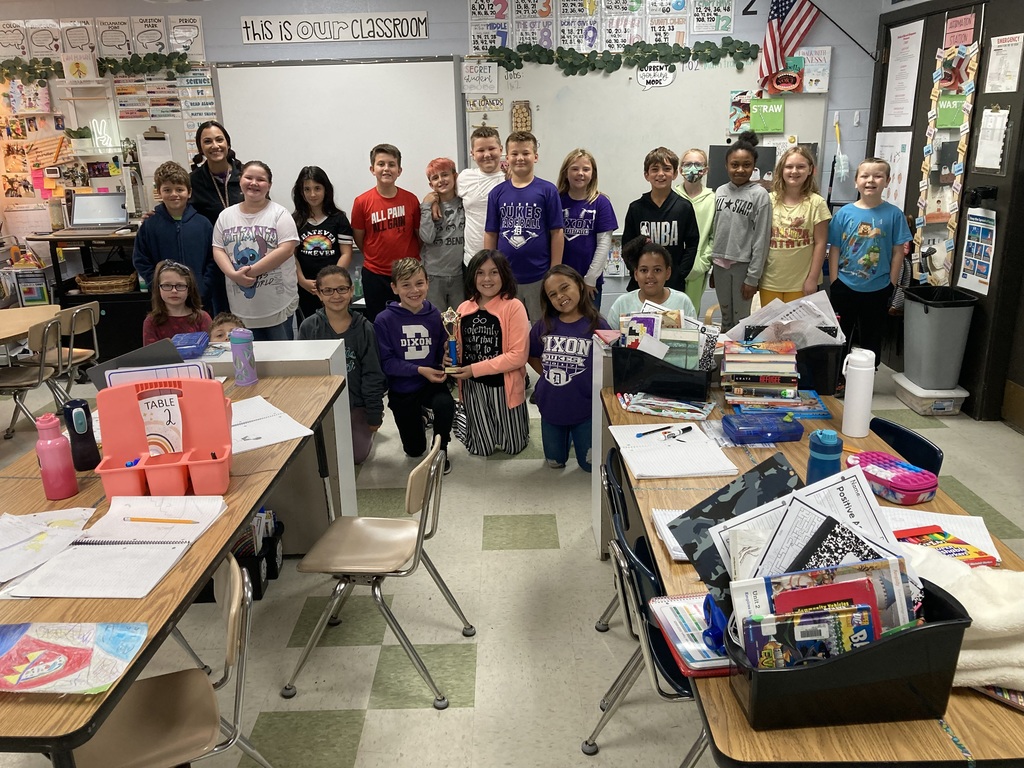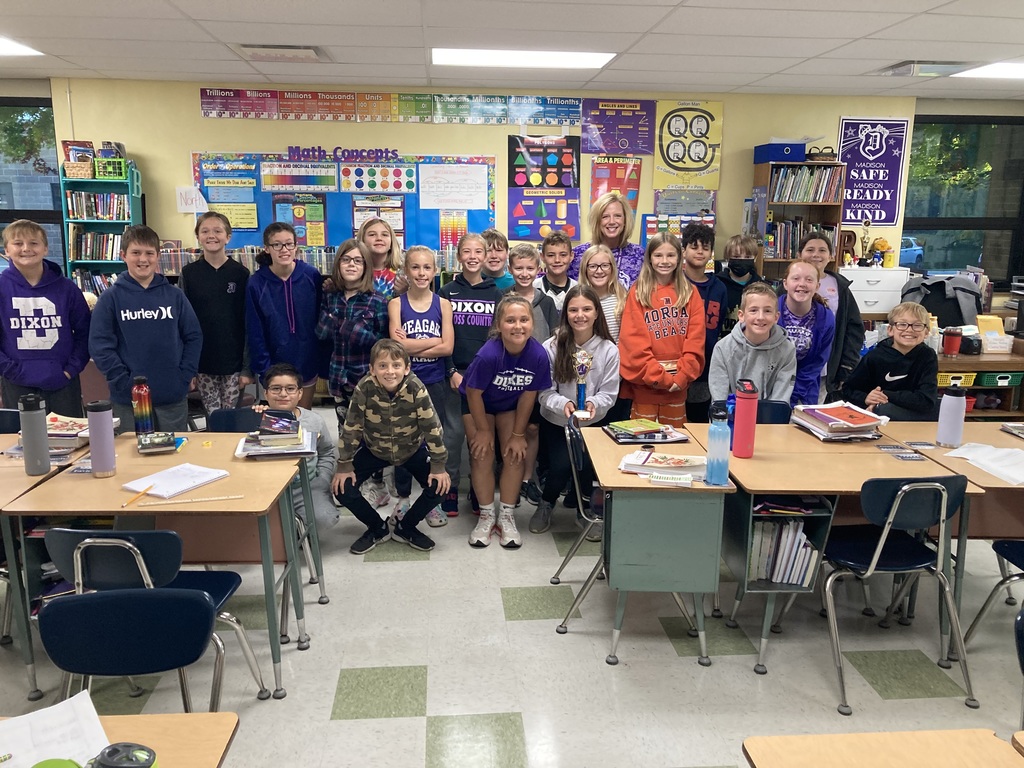 The DHS Homecoming Parade will take place Friday, September 30th at 3:30pm. The route is over Peoria bridge up to Second, over to Hennepin, back to First and back to Peoria! #gopurple

Principal Sagel introduced some of our wonderful young authors at this month's Board of Education meeting. #gopurple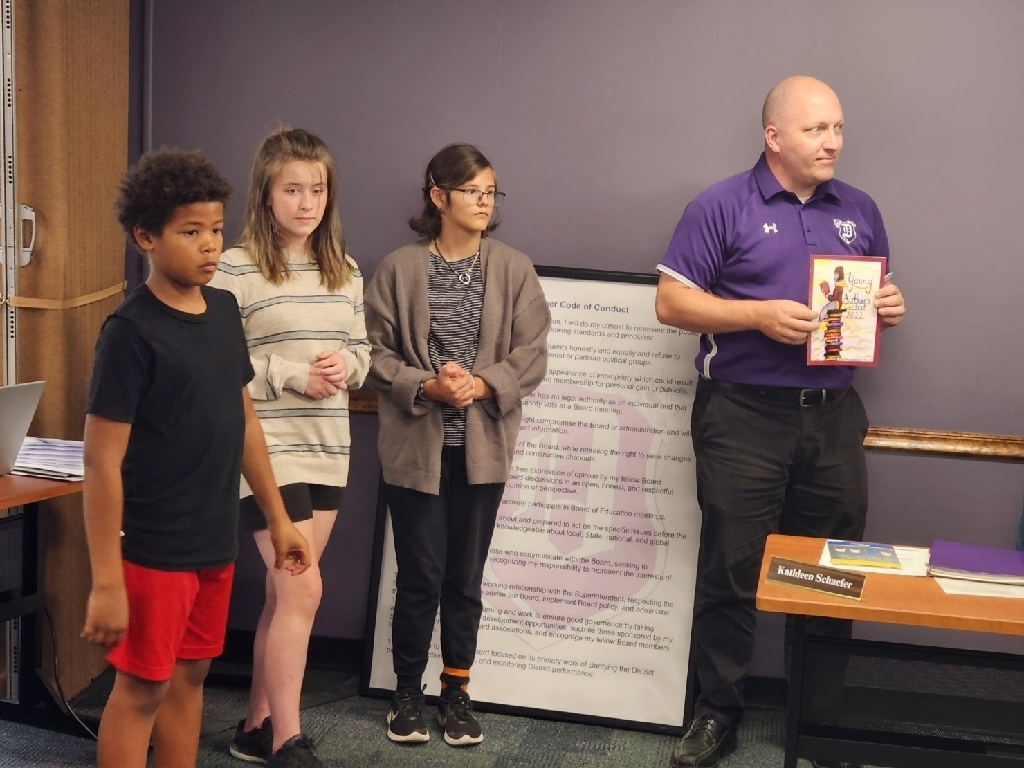 Parent reminder: If your child is going to be absent for the day, please make sure you call the main office by 9 a.m. Teachers cannot take call-offs, and a student could be marked as unexcused if they are not called off to the main office.

We are hiring! #gopurple
Picture retakes for Madison school will be next Thursday, September 29th. If your student was absent for picture day or you are unhappy with their proofs, this is your only opportunity to have retakes done.
Miss Sherlock's class had lots of great questions for Officer Dempsey during their ALICE training.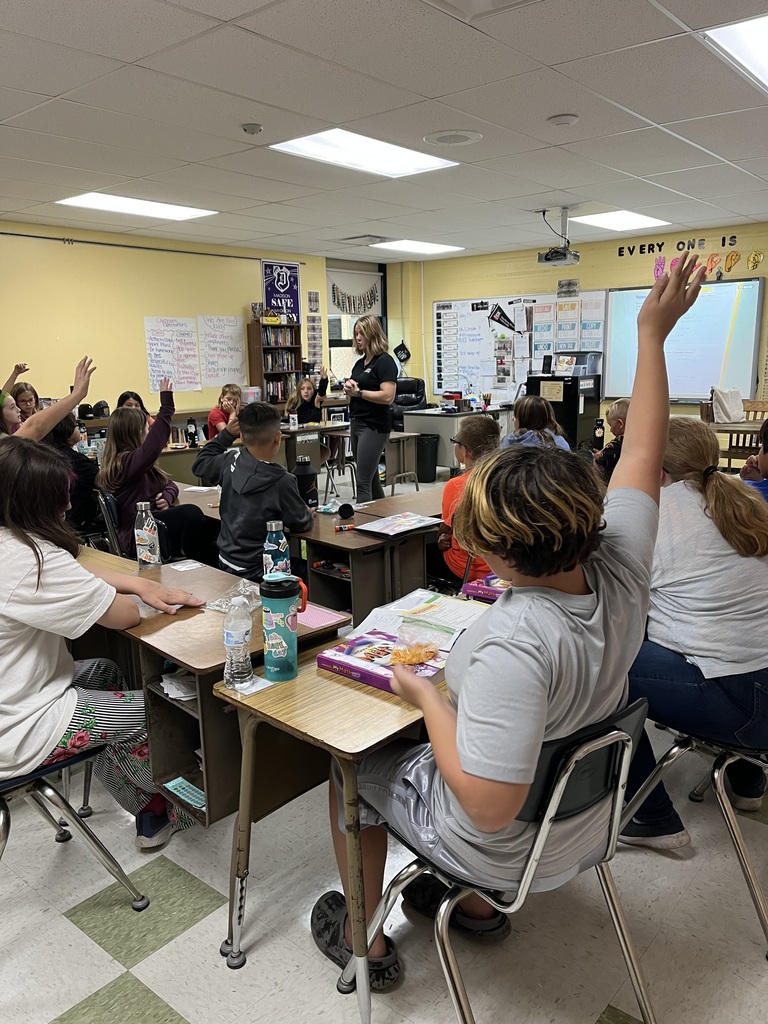 We love positive office referrals!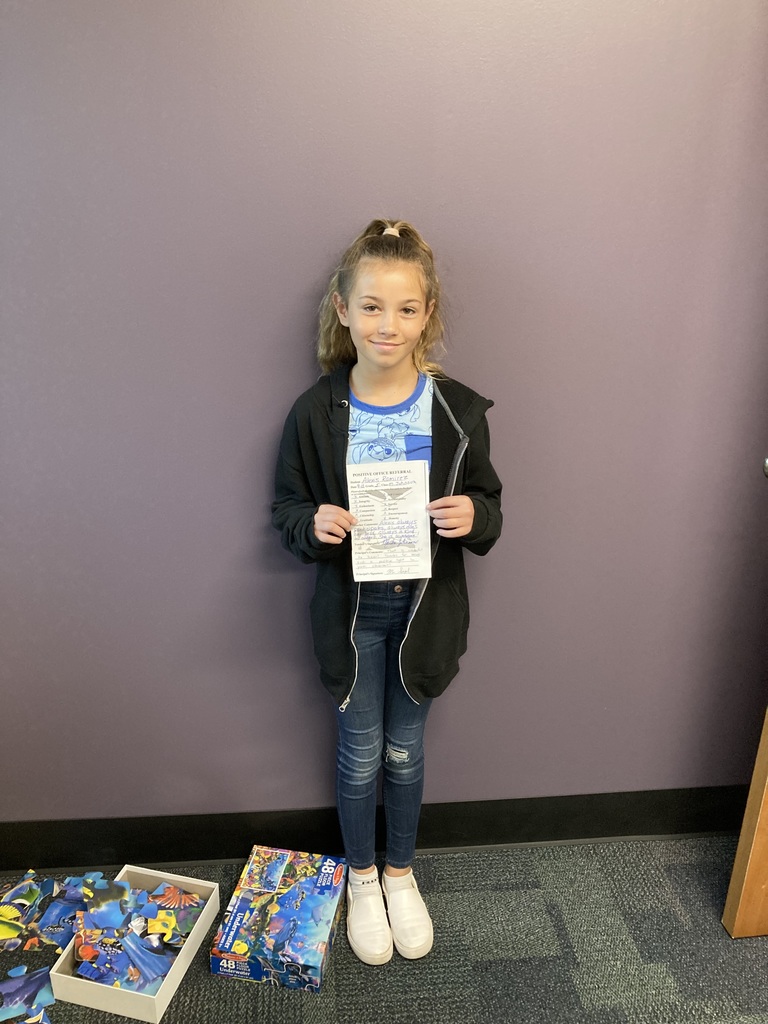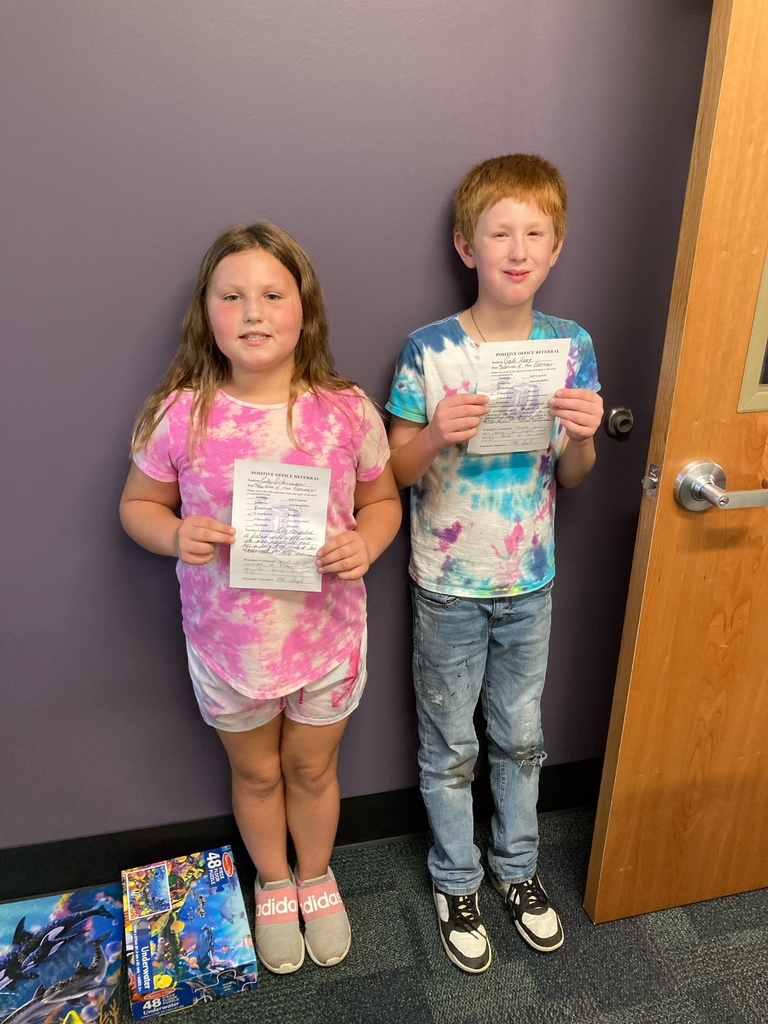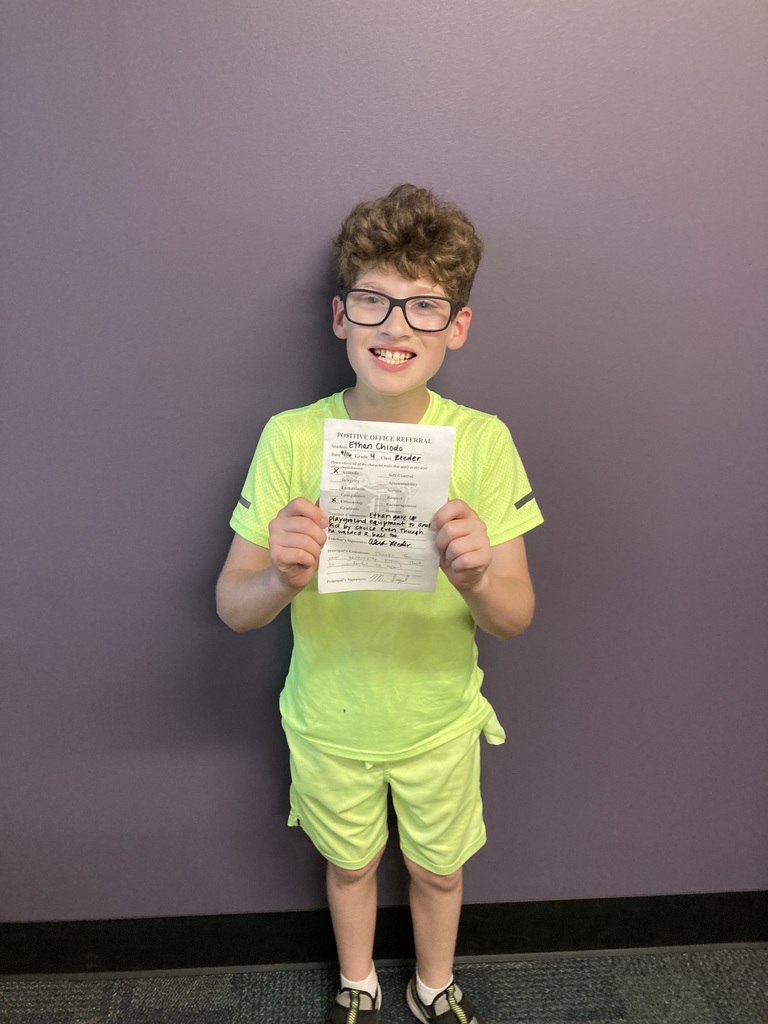 ALICE stands for Alert Lockdown Inform Counter Evacuate. It's a developmentally appropriate training for what to do in the event of an intruder at school.

Dear Parents- I wanted to let you know that students have participated in ALICE training with the Dixon Police Department. This training took place yesterday and today in several classrooms. I apologize that I didn't send a previous notification and give parents the option to opt out of this training. That was an oversight on my part and I will take steps to ensure that doesn't happen again in the future. If you have any questions about the training, please give me a call. I was able to sit in with individual classes and would be happy to give you the details on what was presented. Thank you. Mr. Sagel, principal Madison School
We are so proud of Miss Purlee for her selection as a Illinois Music Educator Association's Emerging Leader. We are lucky to have her as our very own. Bravo!