Madison Elementary School will be doing tours for incoming students on Wednesday, August 10th between 8:00-3:00. If you are unable to come on this day, you may call the Madison office to set up an appointment at 815-934-9662.


We are Hiring! #gopurple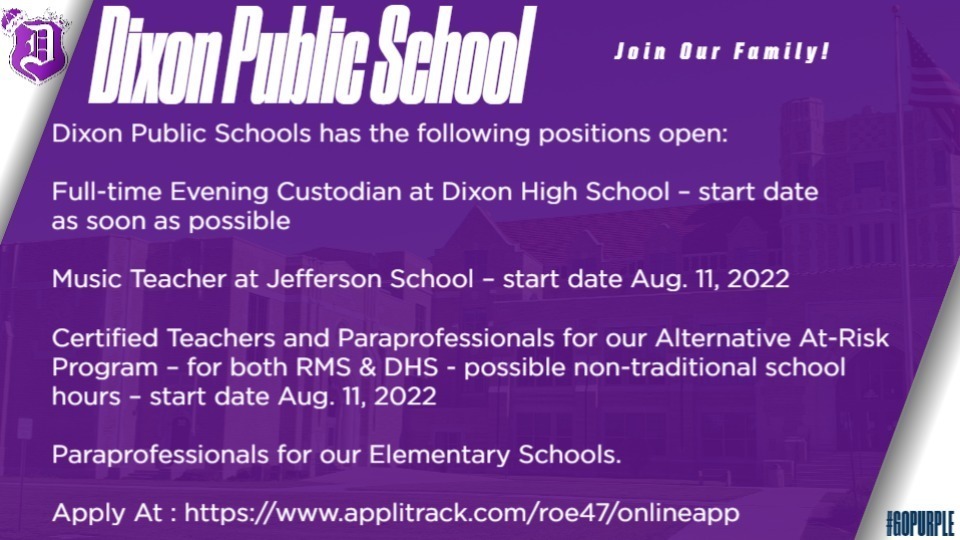 Did you know that we are moving the main office at Madison School? The art room at RMS will become the new Madison office. The art room is being moved near the RMS cafeteria. A secure vestibule will be installed. This project is scheduled to be complete in early August.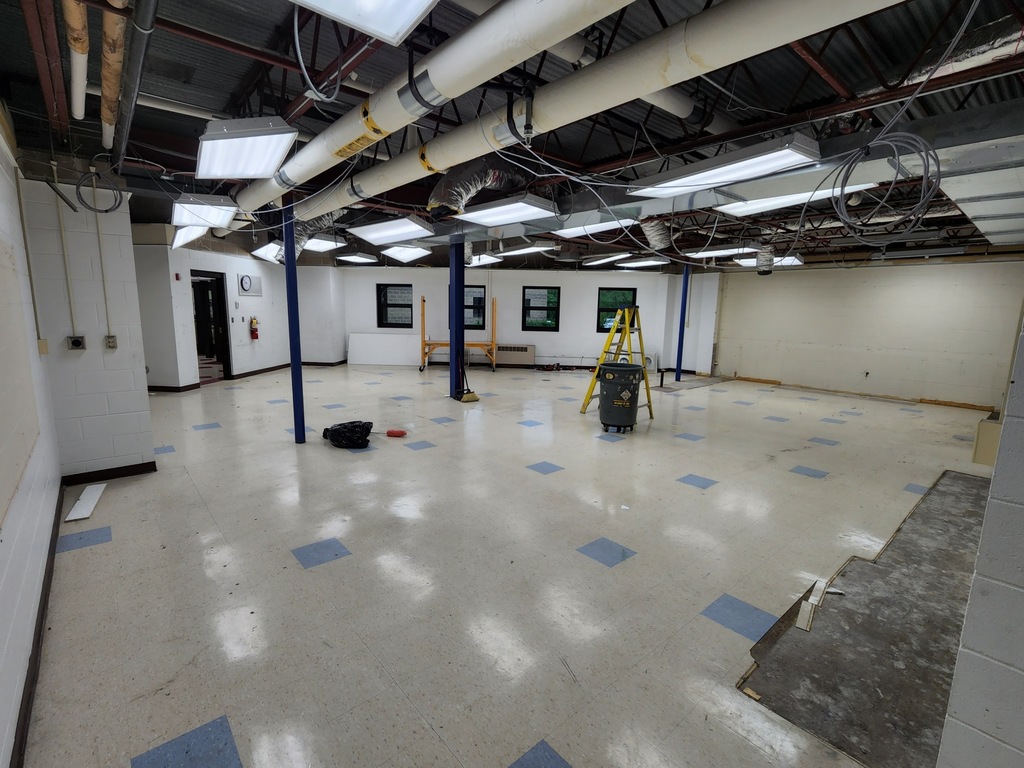 We are hiring! #gopurple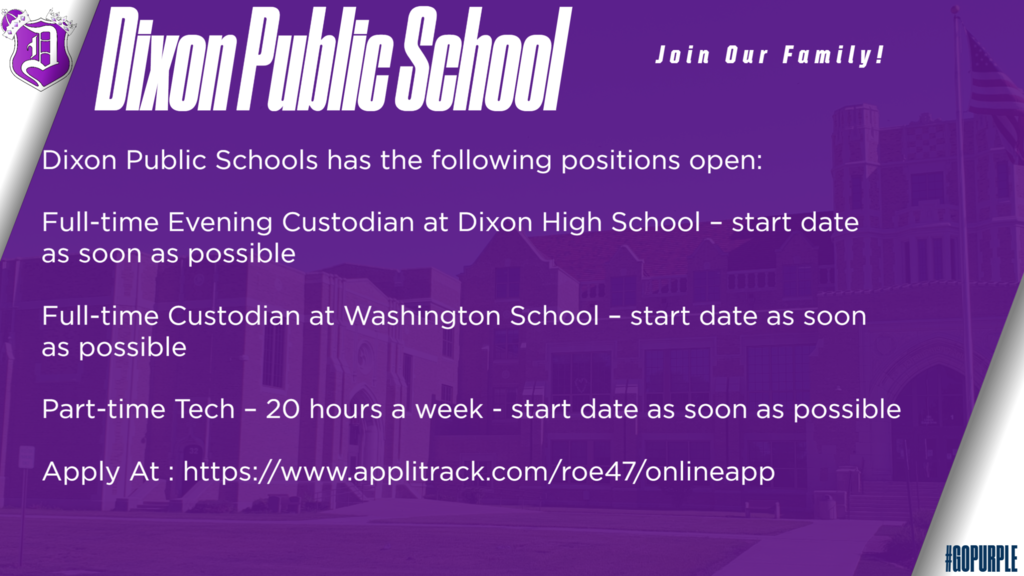 Our end of the year award assemblies are this Monday 5/23. 5th grade is at 8:00 and 4th grade is at 8:45. We are so proud of all our students' accomplishments this year! Please join us if you're able!

Mr. McInnis presenting the STEP program at Dixon Rotary today. #GoPurple. #LCSEA/DPSProgram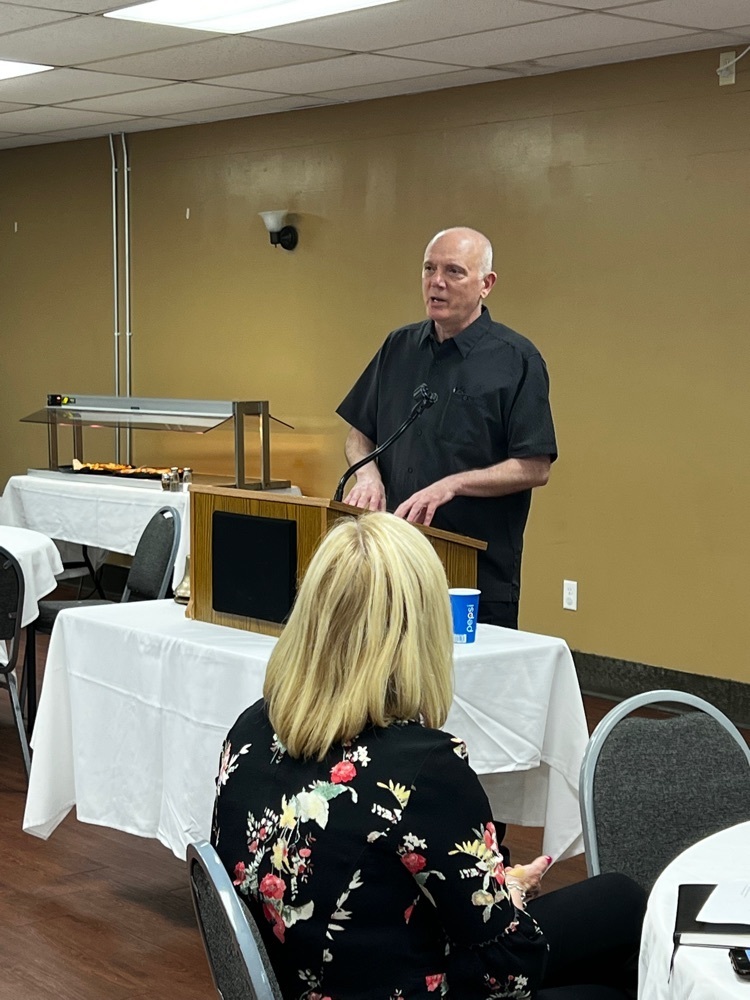 Please join me in congratulating Mr. James on being the Co-Support Staff Employee of the Year! #GoPurple #YouRAmazing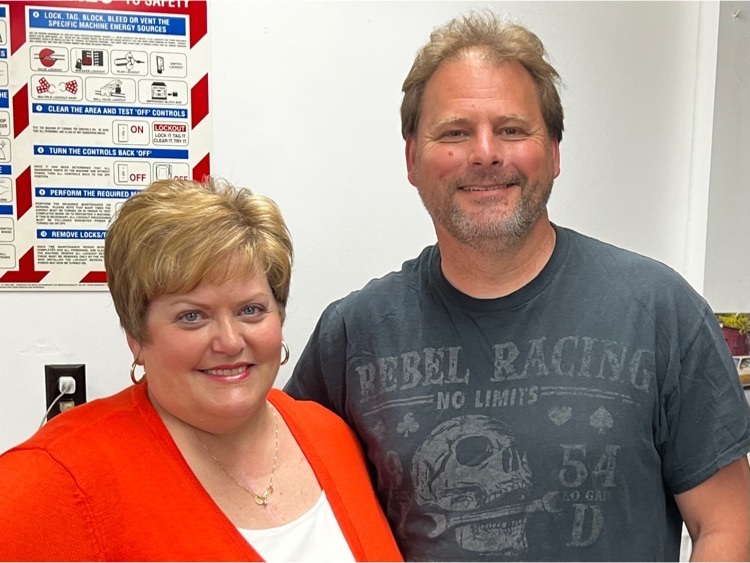 Please join me in congratulating Mrs. Wilson on being the Co-Support Staff Employee of the Year. #GoPurple #YouRAwesome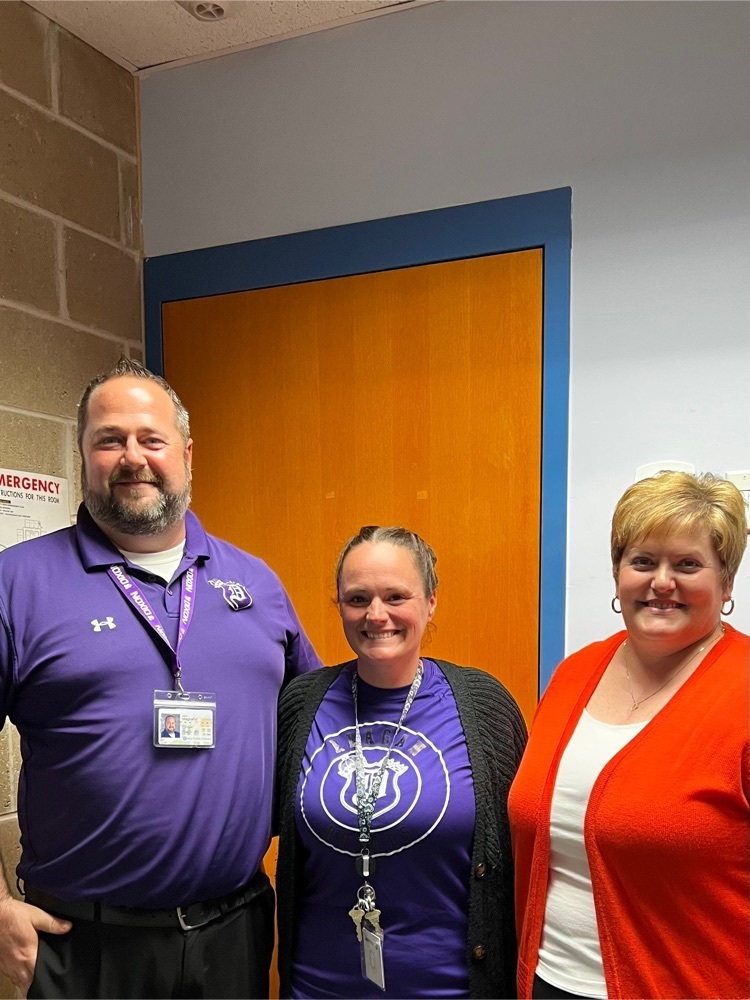 Please join me in congratulating Mrs. Munson on being DPS#170's Certified Employee of the Year! #GoPurple #YouRAmazing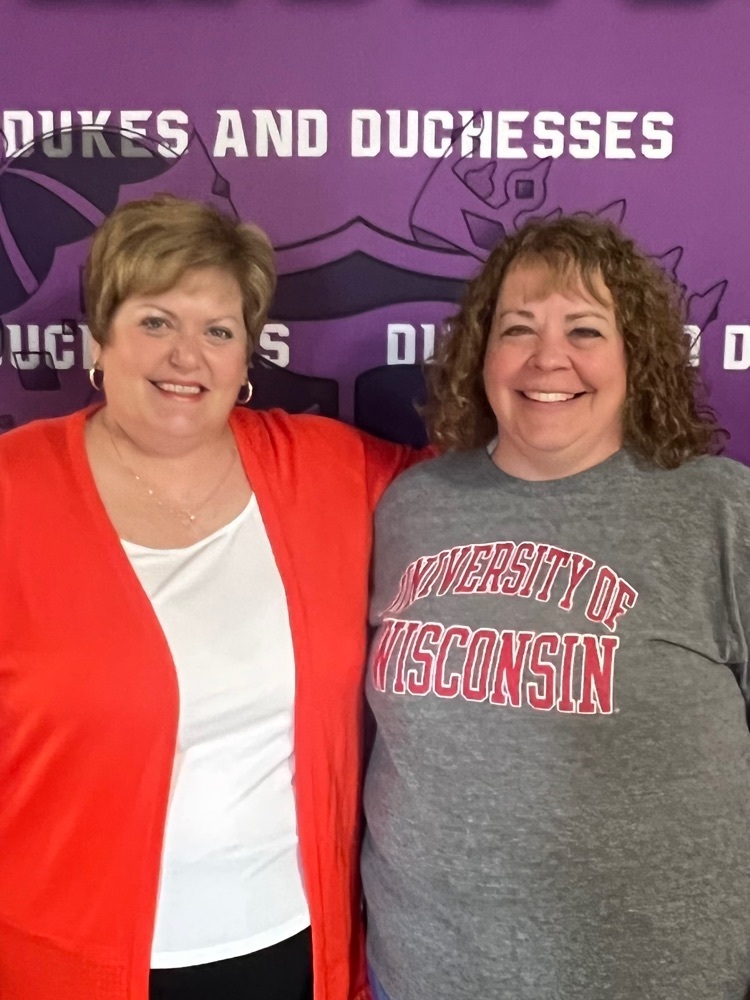 We have newly hatched chicks! Ms. Printz's class visited Mrs. Scott's class to see them.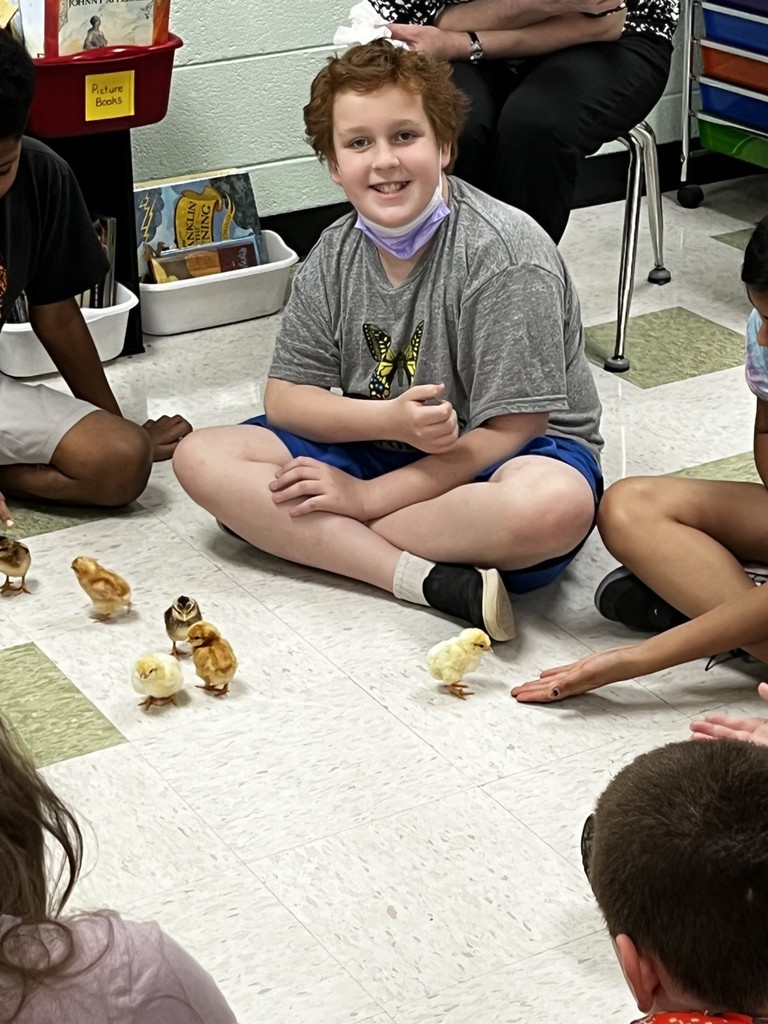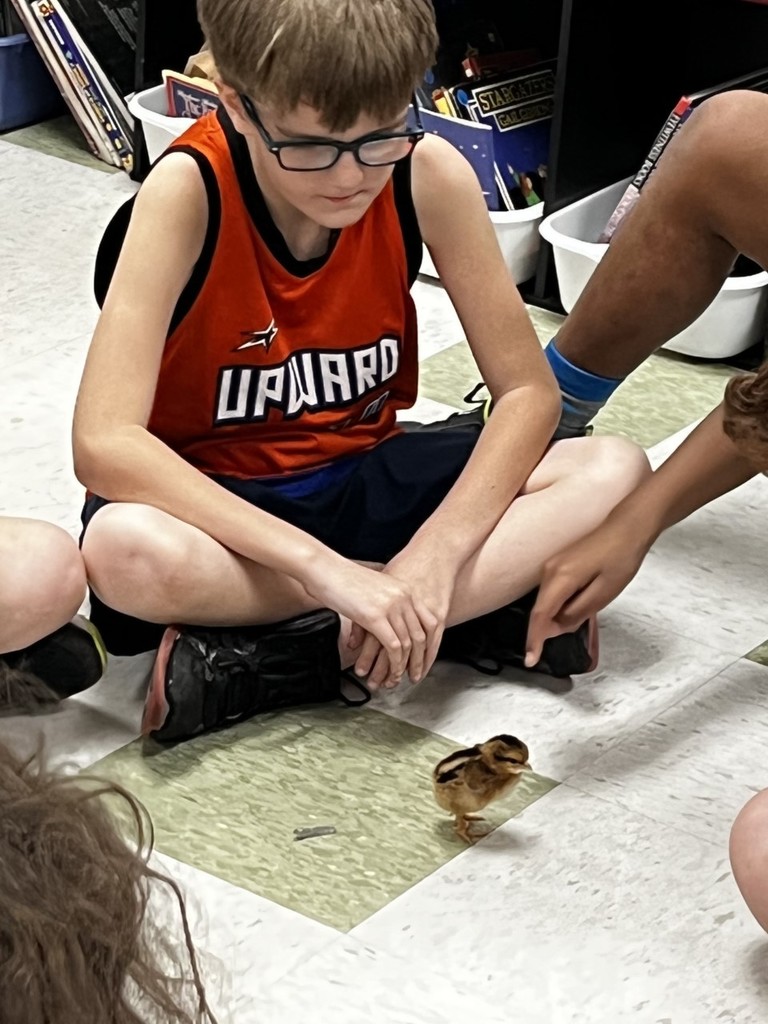 5/9/22 Dear Families and Staff: This letter is to inform you that 1 individual at Madison School has tested positive for COVID-19. We are coordinating our efforts with the Lee County Health Department to promptly identify and monitor individuals who have tested positive for COVID-19 or who have covid-like symptoms to prevent further spread within our school and community. The health and safety of Madison School students and staff are our highest priority, and we recognize the uncertainty and concern regarding the coronavirus (COVID-19) pandemic. We are following guidance from the Centers for Disease Control and Prevention (CDC) as well as the state and local health departments for best practices and procedures to protect everyone's health. To prevent further spread of the disease, Dixon Public Schools are taking the following steps: • Ongoing monitoring of students and staff for signs and symptoms of illness and evaluation of illness reports to promptly identify possible outbreaks. • Conducting a deep clean and disinfection of all areas daily and additional attention to the areas impacted by potential exposure to the COVID-19 virus. • Continuing social distancing when possible and frequent hand washing practices during the school day. We will continue to enforce safe practices to prevent, promptly identify, and respond to potential COVID cases, as follows: • Students and staff who are ill with COVID-like symptoms will promptly be placed in a separate supervised area away from others until they can be sent home. • Face masks are optional for students and staff. • We are continuously sanitizing high-touch surfaces including door handles, stair rails, sink faucets, etc. • We are teaching students the importance of social distancing when possible, and proper handwashing: o Students are discouraged from sharing personal items, e.g., water bottles. o Students are learning new ways to greet each other without touching. o Students are reminded to avoid touching their eyes, nose and mouth, and to cover coughs and sneezes. o Students will be taught to wash their hands frequently and properly, following CDC guidelines on handwashing. • As we receive more information from the Department of Public Health and other entities, we will implement additional recommendations and guidelines. As always, everyone should monitor their health and stay at home if they develop symptoms . Sick persons should contact their health care provider to determine if testing is needed. Anyone who develops severe symptoms should seek medical care immediately. We are committed to providing your child and our staff with a safe and healthy environment. Thank you for your understanding and ongoing cooperation with our COVID prevention policies and procedures as we work to help protect your children, your families, and our staff and their families. For any questions or concerns, please contact Madison School at (815) 934-9662 or Sherry Hafer, District Nurse, at (815) 285-8630. Sincerely, Margo Empen Superintendent

Congratulations, Dr. Grady on being Dixon's Citizen of the Year! We are so proud of you and are lucky to have you lead DHS. #GoPurple #COTY

The Madison Battle of The Books is currently streaming. Congratulations to The Phoenixes for Mrs. Ramadani's class for their 5th grade win. 4th grade starts at 9am. Watch it live:
https://www.youtube.com/watch?v=YcJRqTXEylk

Our 5th grade Reagan Home field trips for Thursday/Friday have been canceled due to the rain in the forecast. We will work to get those rescheduled.

Our Battle of the Books championship rounds will be streaming live tomorrow starting at 8:00 a.m. for 5th grade and 9:00 for 4th grade. In person guests are also welcome. Good luck to all our teams!
https://youtu.be/YcJRqTXEylk

Mr. Baker's students creating Grecian urns as part of celebrating their reading of Percy Jackson The Lightning Thief. Very nice job!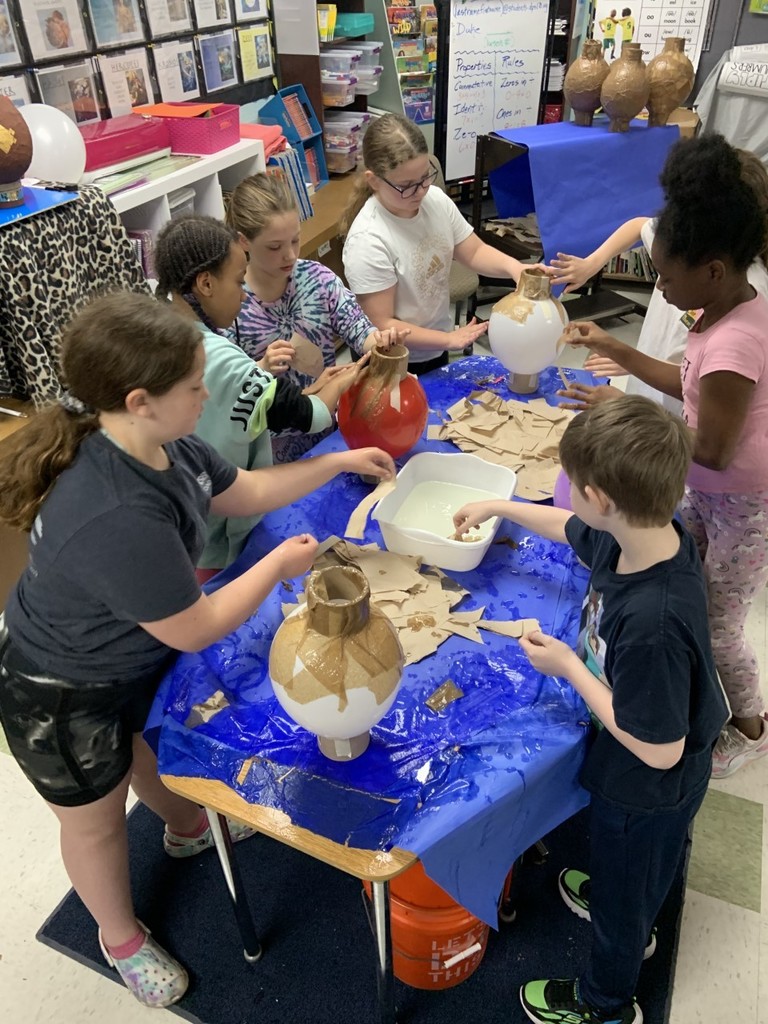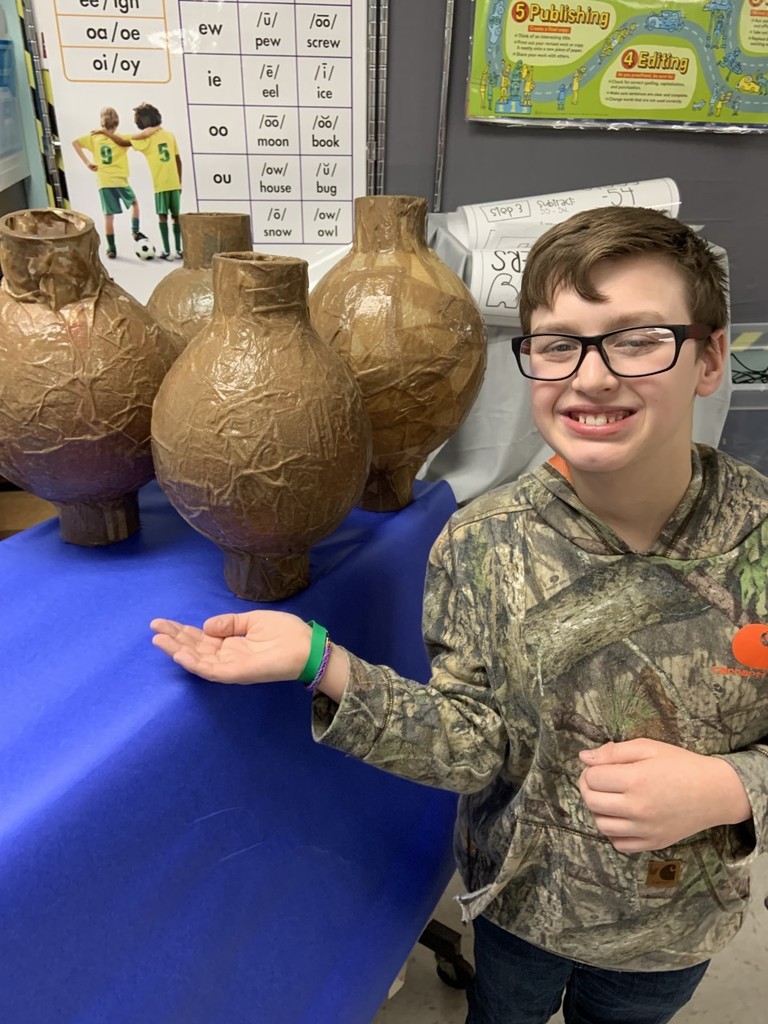 Ms. Sherlock's class with some Star Wars themed May the 4th fun!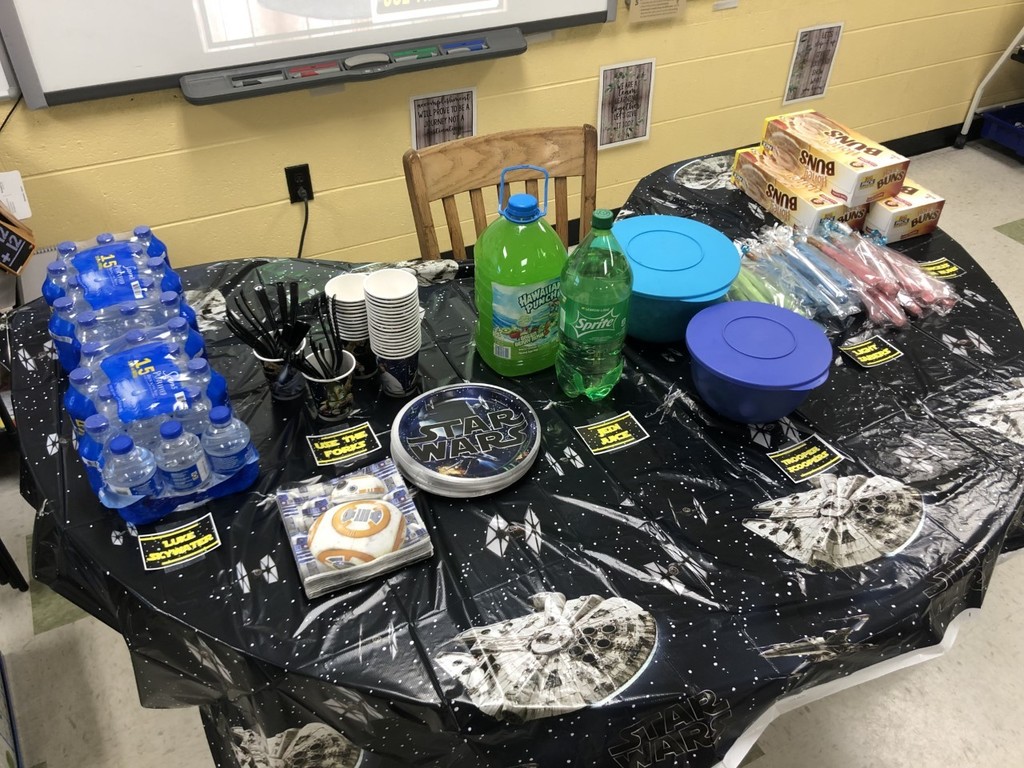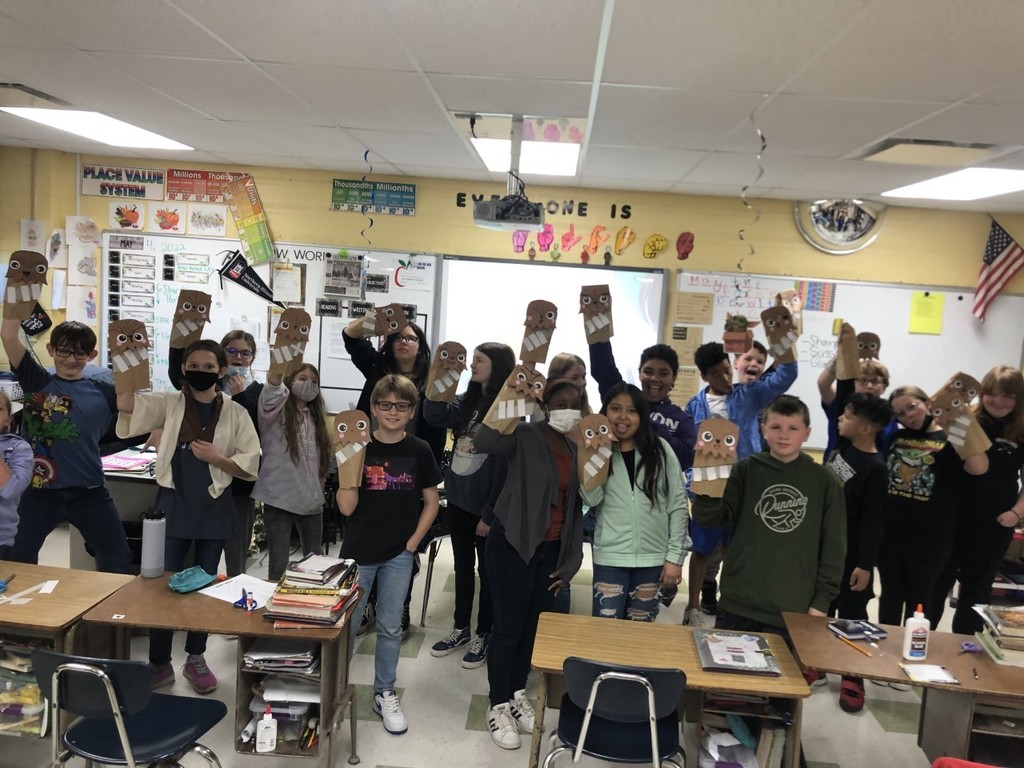 5/4/22 Dear Families and Staff: This letter is to inform you that 1 individual at Madison School has tested positive for COVID-19. We are coordinating our efforts with the Lee County Health Department to promptly identify and monitor individuals who have tested positive for COVID-19 or who have covid-like symptoms to prevent further spread within our school and community. The health and safety of Madison School students and staff are our highest priority, and we recognize the uncertainty and concern regarding the coronavirus (COVID-19) pandemic. We are following guidance from the Centers for Disease Control and Prevention (CDC) as well as the state and local health departments for best practices and procedures to protect everyone's health. To prevent further spread of the disease, Dixon Public Schools are taking the following steps: • Ongoing monitoring of students and staff for signs and symptoms of illness and evaluation of illness reports to promptly identify possible outbreaks. • Conducting a deep clean and disinfection of all areas daily and additional attention to the areas impacted by potential exposure to the COVID-19 virus. • Continuing social distancing when possible and frequent hand washing practices during the school day. We will continue to enforce safe practices to prevent, promptly identify, and respond to potential COVID cases, as follows: • Students and staff who are ill with COVID-like symptoms will promptly be placed in a separate supervised area away from others until they can be sent home. • Face masks are optional for students and staff. • We are continuously sanitizing high-touch surfaces including door handles, stair rails, sink faucets, etc. • We are teaching students the importance of social distancing when possible, and proper handwashing: o Students are discouraged from sharing personal items, e.g., water bottles. o Students are learning new ways to greet each other without touching. o Students are reminded to avoid touching their eyes, nose and mouth, and to cover coughs and sneezes. o Students will be taught to wash their hands frequently and properly, following CDC guidelines on handwashing. • As we receive more information from the Department of Public Health and other entities, we will implement additional recommendations and guidelines. As always, everyone should monitor their health and stay at home if they develop symptoms . Sick persons should contact their health care provider to determine if testing is needed. Anyone who develops severe symptoms should seek medical care immediately. We are committed to providing your child and our staff with a safe and healthy environment. Thank you for your understanding and ongoing cooperation with our COVID prevention policies and procedures as we work to help protect your children, your families, and our staff and their families. For any questions or concerns, please contact Madison School at (815) 934-9662 or Sherry Hafer, District Nurse, at (815) 285-8630. Sincerely, Margo Empen Superintendent

5/3/22 Dear Families and Staff: This letter is to inform you that 1 additional individual at Madison School has tested positive for COVID-19. We are coordinating our efforts with the Lee County Health Department to promptly identify and monitor individuals who have tested positive for COVID-19 or who have covid-like symptoms to prevent further spread within our school and community. The health and safety of Madison School students and staff are our highest priority, and we recognize the uncertainty and concern regarding the coronavirus (COVID-19) pandemic. We are following guidance from the Centers for Disease Control and Prevention (CDC) as well as the state and local health departments for best practices and procedures to protect everyone's health. To prevent further spread of the disease, Dixon Public Schools are taking the following steps: • Ongoing monitoring of students and staff for signs and symptoms of illness and evaluation of illness reports to promptly identify possible outbreaks. • Conducting a deep clean and disinfection of all areas daily and additional attention to the areas impacted by potential exposure to the COVID-19 virus. • Continuing social distancing when possible and frequent hand washing practices during the school day. We will continue to enforce safe practices to prevent, promptly identify, and respond to potential COVID cases, as follows: • Students and staff who are ill with COVID-like symptoms will promptly be placed in a separate supervised area away from others until they can be sent home. • Face masks are optional for students and staff. • We are continuously sanitizing high-touch surfaces including door handles, stair rails, sink faucets, etc. • We are teaching students the importance of social distancing when possible, and proper handwashing: o Students are discouraged from sharing personal items, e.g., water bottles. o Students are learning new ways to greet each other without touching. o Students are reminded to avoid touching their eyes, nose and mouth, and to cover coughs and sneezes. o Students will be taught to wash their hands frequently and properly, following CDC guidelines on handwashing. • As we receive more information from the Department of Public Health and other entities, we will implement additional recommendations and guidelines. As always, everyone should monitor their health and stay at home if they develop symptoms . Sick persons should contact their health care provider to determine if testing is needed. Anyone who develops severe symptoms should seek medical care immediately. We are committed to providing your child and our staff with a safe and healthy environment. Thank you for your understanding and ongoing cooperation with our COVID prevention policies and procedures as we work to help protect your children, your families, and our staff and their families. For any questions or concerns, please contact Madison School at (815) 934-9662 or Sherry Hafer, District Nurse, at (815) 285-8630. Sincerely, Margo Empen Superintendent